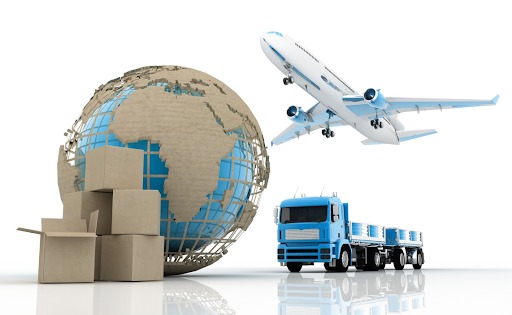 Frontline Relocations offer moving services to more than 150+ countries around the world. Our international moving team can provide/discusses with you a moving plan customized to your personal specifications and budget.


International Move Process:
Pre-Move Consultation/Process
Review your move details and requirement, gather the specific information about the items you need us to move and the services that you need with one of our moving consultants. Your consultant will coach you through your options and provide a customized international moving quote.

Book Your Move
After your moving quote is finalized, you will assign your move to us and be assigned a move manager who will remain your point of contact throughout your move.

Move Management
Your move coordinator will coordinate all the logistics of your move, including confirming moving dates, helping you to compile personal paperwork and documentation for customs clearance and arranging and tracking the transportation of your goods

Packing And Loading
Movers will come to your home and pack and load your belongings in accordance with your Frontline Relocations arrangement.

Transportation
Your shipment will be transported by land, sea or air based on your specific move requirements.

Delivery at Destination
Movers at the delivery point will handle your belongings and you start settling into your new home!

Moving Planning
Moving abroad can have its challenges, and that's why Frontline Relocations moving specialists can help with everything from your initial quote and pre-move planning, to customs clearance management and helping you select the transportation method for moving your belongings to another country. Frontline Relocations will build a customized international moving plan to fit your personal specifications, including:


Personal Move Consultation/Advice
Custom International Moving Services/Origin and destination
Global Property Protection/Insurance
Custom Clearance arrangements
International Moving Consultation
Frontline Relocations movers and operations teams understand international moving and will recommend services to meet your move requirements and budget.

Customs Clearance Management
Your move consultant will guide you through the complexities of the customs documentation process and help you to identify restricted items

Full Packing & Storage
To help streamline the customs clearance process, Frontline Relocations move include packing services, door to door, for all your belongings. We also offer storage solutions if needed.

Property Protection
With an international move, it is more important than ever to make sure you plan ahead if unexpected loss or damage occurs to your belongings. Find out more about our Insurance plan available for your valuable goods.

Overseas Corporate Relocation
Simplifying global assignments.
Relocating an employee internationally is a significant investment and the logistics of the move itself can be complex. Frontline Relocations has the experience, infrastructure, and expertise to execute international moves that diminish compliance risks, work to reduce employee downtime and can be managed within your budget. Our goal is to help your employees to be immediately productive in their new roles and allow you to focus on other key aspects of the relocation process.

Corporate Relocation Support You Can Trust
• Single Point-Of-Contact
A move manager is assigned to each of your employees to offer consultation and support during the transition. The move manager acts as a single point-of-contact and a personal guide throughout the entire move process, ensuring a successful relocation experience.

• Tri-Regional Capability
Frontline Relocations has three regional headquarters strategically placed in Kuwait, Dubai and Bahrain. This tri-regional approach allows us to provide top-quality move management and escalation services regardless of location or time zone.

• Commitment To Quality And Compliance
Our certified processes help us achieve our goal to maintain the highest standards of ethics and integrity and a consistent level of quality for every customer.